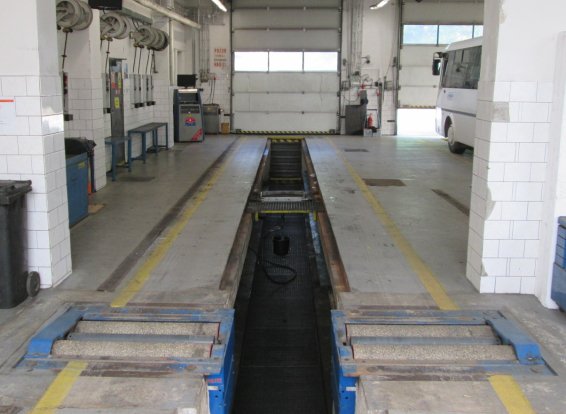 No modern service centre can operate without state-of-the-art diagnostics technology. Our service centre offers the following diagnostic services for all types of commercial vehicles and buses:
DIAGNOSTIC EQUIPMENT
MAN CATS III - original diagnostics of MAN Truck & Bus
IVECO E.A.S.Y. - original diagnostics of IVECO, IRISBUS
WABCO – WÜRTH – multi-brand diagnostics for most N1, N2, and M2 trucks and trailers
WABCO – diagnostics of all WABCO systems (brakes, suspension systems, stabilisation systems, etc.)
PT BOX - original diagnostics of IVECO engines
UCINT - CAN bus analyser

INSPECTION AND ADJUSTMENT OF TRUCKCAM AXLE GEOMETRY
TruckCam camera technology does more than just align the front axle. It can check the axle geometry of the entire vehicle and truck train, regardless of the number of axles. It is also possible to measure and adjust the geometry of a single trailer – classic, tandem and semi-trailer. It can measure the geometry of the vehicle frame using an additional device, which is important, for example, after a traffic accident.

BRAKE CHECK ON MAHA ROLLER BENCH
The MAHA IW 4 brake bench is a device used when performing comprehensive diagnostics of a commercial vehicle's brake system. It makes it possible to check not only the individual axles of the vehicle but also the overall behaviour of the braking system. Motor and trailer braking systems can also be harmonised to optimise braking performance and to minimise wear and tear on brake system components.

REPAIRS AND CALIBRATION OF ALL TYPES OF TACHOGRAPHS
The authorised metrology centre of our service offers repairs and calibration of all types of analogue, electronic (radio format), and digital tachographs.

DIESEL ENGINE EMISSION MEASUREMENT
We offer exhaust emission measurements for all diesel vehicles.